87% of Consumers are tempted to buy a Danish pastry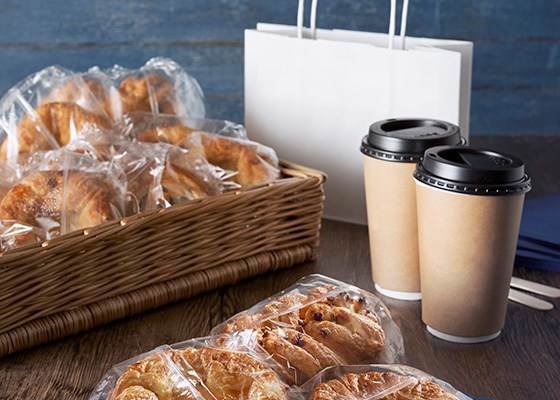 We are proud of our range of much loved Danish pastries
Featuring traditional favourites and bestsellers such as our Maple Pecan Plait and Mini Danish selection. This range provides incremental sales opportunities for your customers at key purchasing times throughout the day, such as breakfast or for an afternoon treat. Wrapped either individually or in a tray, fully baked or bake&serve - these easy to serve Danish Pastries are ideal for out-of-home, hospitality and leisure sectors – to be enjoyed by consumers in-house or on-the-go.
The eating out landscape may have changed over the last year but we're here to support you and your business in maximising those key summer sales.
Our latest Sweet Pastry research shows:
87% of consumers are tempted to buy a Danish Pastry

73% of consumers buy Danish Pastries once a month or more

61% of consumers eat a Danish Pastry as a "me time" treat

The top 3 places a customer would consider buying a Danish Pastry is a Bakery, Coffee Shop or Cafe, Supermarket
With the range now available, it has never been easier to grab a bite of the action!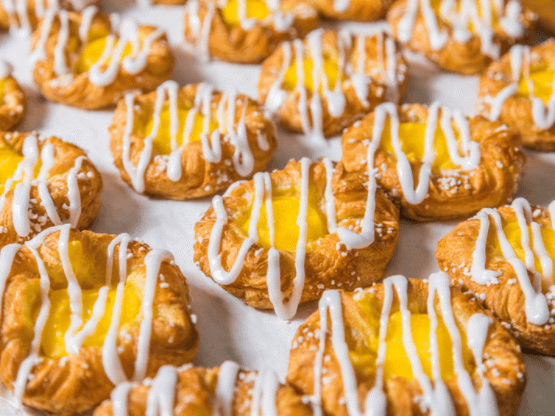 This is what makes Schulstad Bakery Solutions your go-to Danish Pastries expert.
The latest additions to our range are specifically designed to ensure you are able to extend your offering conveniently, meaning more operators than ever before can include sweet pastries as part of their menus. Our new range of Danishes is fully baked and ready to serve after thawing, allowing you to reduce preparation time, as well as control costs and wastage.
The full range of thaw and serve Danish Pastries consists of individually wrapped classics: Maple Pecan Plait, Vanilla Crème Crown and Apple Crown. The Mini Danish selection offers five indulgent modern favourites in a handy variety pack, including Mini Maple Pecan Plait, Mini Apple Coronet, Mini Cinnamon Swirl, Mini Raspberry Square and Mini Blueberry Square. Plus, to complement the range, we also have an individually wrapped Pain aux Raisins.