Customers want high-quality breads ? Your best option comes naturally with SOURDOUGH
We have been baking high quality sourdough bread for more than a century
Baking with sourdough is an original and natural way to achieve high-quality baked goods. Crispy outside and soft airy texture inside makes it people's favourite across the world till this day.
Did you know that the oldest known natural yeast, also called a sourdough starter, is harvested from 4500-year-old clay pots in Egypt? Baking sourdough bread is an old tradition that dates back thousands of years prior to commercial yeasts were discovered in the mid-19th century.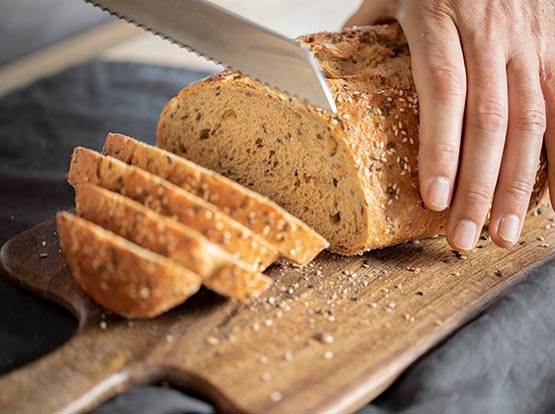 Long lasting taste and health benefits
Sourdough made from pure natural ingredients has a strong character. It's a bread with complexity and depths in taste because of a long fermentation process. A mix of flour and water forms a symbiotic culture of lactic acid bacteria and wild yeast that produce carbon dioxide, responsible for what leavens the bread dough.
Baking bread based on wild yeast comes with great health benefits. The natural slow process makes bread that is good for your blood sugar levels. If based on wholegrains the bread will improve the absorption of minerals and vitamins. Sourdough fermentation along with the bacteria also result in weaker gluten. Using sourdough is a way to improve the quality of texture, aroma and shelf life of gluten-free bread.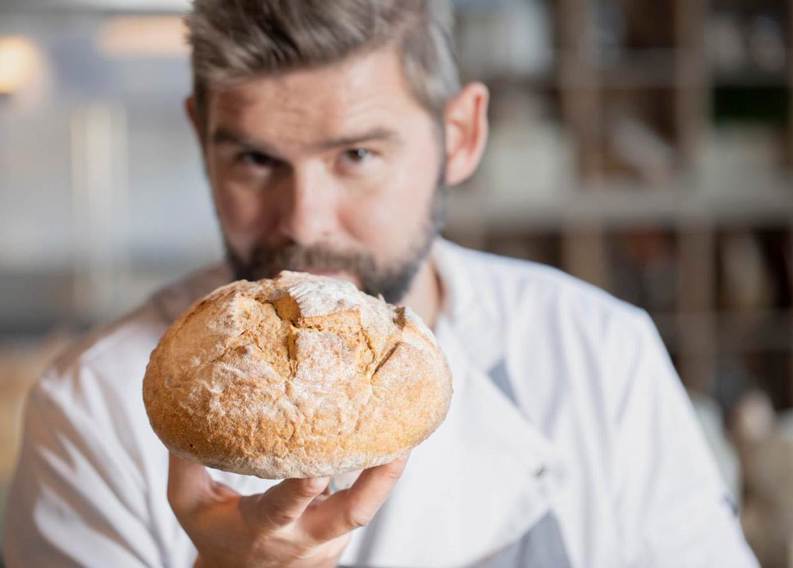 We bake 3 types of sourdough
Wet sourdough for wheat bread: wet flour based on wheat, which is part of several of our sourdough products as a natural baking ingredient for the best consistency and taste experience.
Dry sourdough:common wheat herb, which has been carefully dried and sieved, and the flavours are preserved.
Rye sourdough:a creamy dough based on rye, which we use in our rye bread as a natural baking ingredient for the best consistency and taste experience.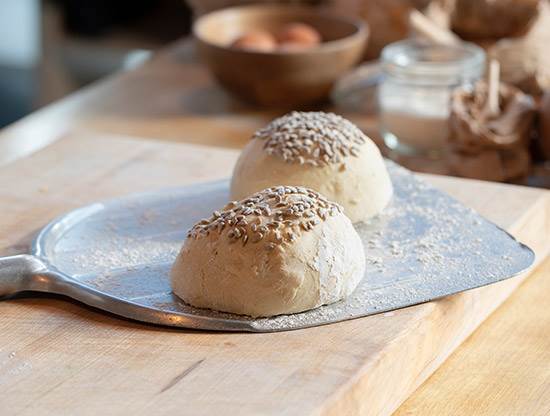 5 sustainable and waste-smart sourdough bread tips
Sourdough bread is best stored in a cloth bag, wrapped in a cotton towel, or with the cut surface facing down on a cutting board.
Feel free to freshen up day-old bread by lightly moistening it and heating it quickly in the oven.
Toasting the bread quickly gives a freshly baked feeling.
Still have a piece of sourdough left? Cut into cubes and put it in the freezer. Fry in plenty of olive oil when you're craving bread croutons.
Leftover bread is also perfect for making crostini, garlic bread, French toast or your own breadcrumbs.
Grilled Sourdough Sandwich
Something left of your sourdough bread? Have a look at this simple, waste-smart and tasty recipe and enjoy your sourdough to the last crumb.
Go to recipe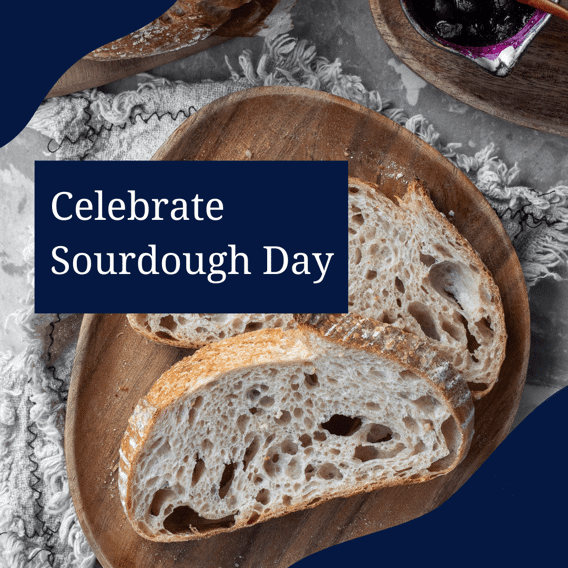 Celebrate Sourdough Day
Don't miss out on the most important day of the year!
Sourdough Day is celebrated on the second Saturday in April every year. Make a placeholder and celebrate by serving a delicious focaccia sandwich for your customers. Or why not make your own sourdough pizza?
Finish off with some tasty sourdough pancakes. Yum!