4" Hamburger bun unseeded, 55g
High-quality classic soft wheat hamburger bun, 10 cm (4 inches) in diameter. Baked on traditional polish, i.e. uniquely prepared sourdough, giving special aromatic and sensory values. Long-fermented polish, added in large quantities to the dough, is then subjected to another fermentation, which ensures that the freshness of the bun is maintained for longer. In addition, thanks to that recipe, the bun is characterized by high flexibility - it retains its shape even during light crushing, packaging, storage and transport, and optimal absorbency. As specialists, we make sure that our buns toast evenly and maintain the proper absorbency of sauces. It is especially important to keep the absorption of the sauce into the bun at the proper level. So that the hamburger is not too moist and the whole sandwich remains compact. The bun is already pre-cut to make it easier to prepare the burger. No added preservatives. Suitable for vegans.
Ingredients
WHEAT flour, water, sugar, yeast, rapeseed oil, salt, emulsifiers (E472e, E481), stabilizer (E516), flour treatment agent (E300).
Allergens
Allergens contains
Cereals containing gluten
Sesame seeds
Wheat
May contain traces of
Sesame seeds
Cereals containing gluten
Storage & handling
Deep frozen at -18°C or colder. Do not refreeze after defrosting!
thaw one unopened pack at 18ºC-30ºC for 12-18 hours. All moisture inside of package must be must be reabsorbed. Baked at 1,5- 2 minutes at 200°C (jet oven) or grill 60 s (contact grill) at 230 ° C
| | |
| --- | --- |
| Country of origin | Poland |
| Manufacturer | Poland |
| Shelf life | 365 |
| GTIN | 05902620251006 |
Nutrition
| | per 100 g |
| --- | --- |
| Energy, kJ | 280 kcal |
| Energy, kJ | 1186 kJ |
| Fat | 3.7 g |
| Fat of which is saturated acids | 0.5 g |
| Carbohydrate | 53 g |
| Carbohydrate of which sugar | 9.5 g |
| Fibre | 2.3 g |
| Protein | 7.9 g |
| Salt | 1.1 g |
| NutrientSodium | 540 mg |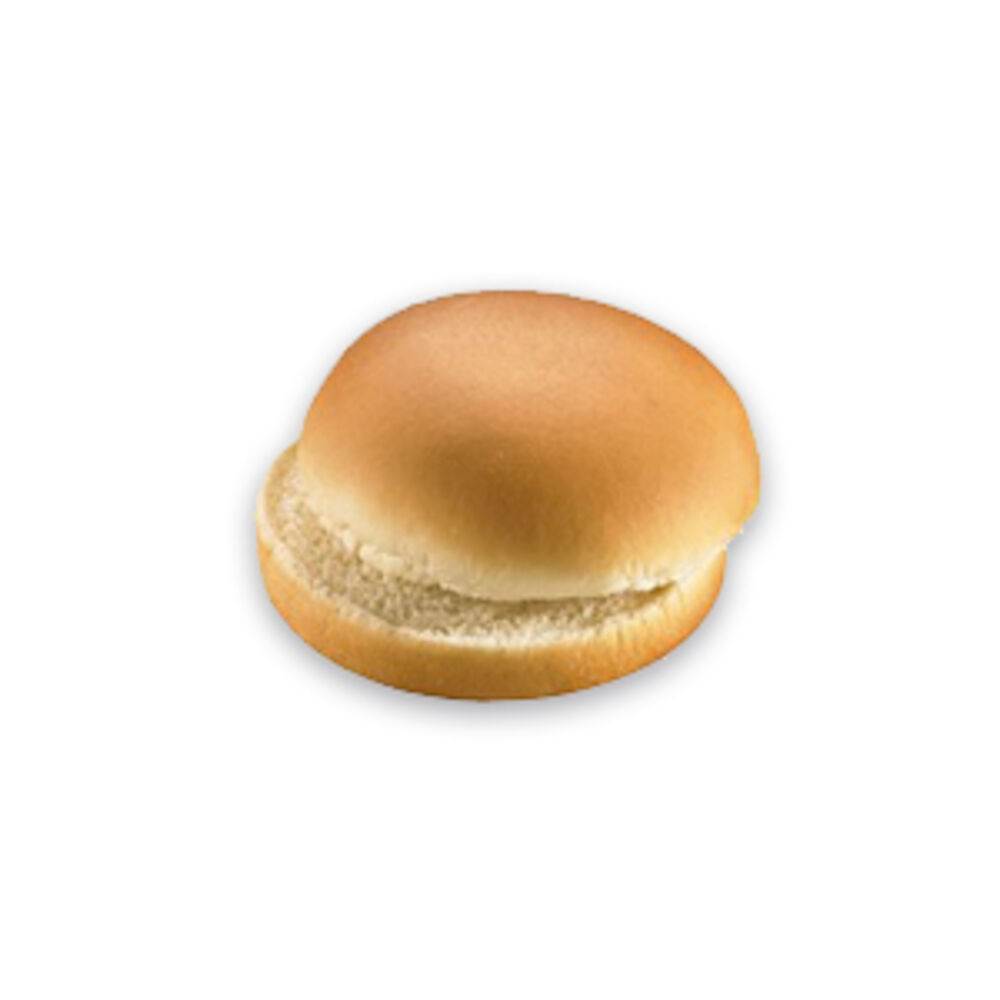 Ideal for
Lunch
Dinner
In between meals